Managed Cloud Hosting for WordPress
Digitalocean, Linode, Amazon, Vultr, Google Cloud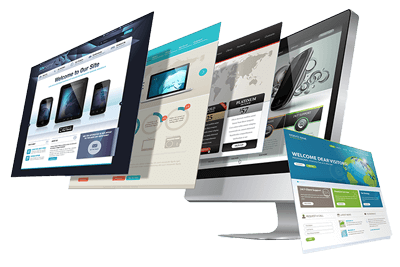 Managed cloud hosting for WordPress refers to a type of hosting service where the hosting provider manages and maintains all aspects related to website hosting for the WordPress platform. This includes server management, security updates, backups, software updates, and technical support. Managed cloud hosting is beneficial because it takes the burden of website management off the website owner's shoulders, allowing them to focus on their business. Additionally, it provides improved website performance, scalability, and reliability as it is hosted on a cloud-based infrastructure. With managed cloud hosting, websites are optimized for speed and performance, and technical support is available 24/7. Managed cloud hosting for WordPress is an ideal solution if you are looking for a hassle-free way to host your website, and if you want to ensure that your website runs smoothly and securely.
Are you looking for reliable and hassle-free cloud hosting for your WordPress website?
Look no further! We specialize in providing top-notch managed cloud hosting services across various platforms like DigitalOcean, Linode, AWS, Google Cloud, and more.
When it comes to cloud hosting, we understand the importance of having a seamless and efficient setup for your WordPress site. Our expert team is dedicated to taking care of all the technical aspects, allowing you to focus on what matters most: your content and business growth.
With our managed cloud hosting for WordPress, you can enjoy the benefits of a cloud server without the headaches of server management. We handle all the nitty-gritty details, including server setup, security patches, software updates, and performance optimization. This means you can rest easy knowing that your website is in capable hands, with reliable infrastructure that ensures high uptime and fast loading times.
Whether you're a seasoned WordPress user or just starting out, our cloud hosting services are designed to meet your specific needs. We offer flexible plans that cater to businesses of all sizes, from small blogs to large e-commerce sites. You can easily scale your resources as your website grows, ensuring that it can handle increasing traffic and demands.
By choosing our managed cloud hosting, you'll also benefit from our dedicated support team, available round the clock to assist you with any queries or technical issues. We believe in providing a personalized experience, so you can expect prompt and reliable assistance whenever you need it.
Experience the power and flexibility of cloud hosting for WordPress with our managed services. Say goodbye to server maintenance headaches and hello to a reliable, secure, and high-performance hosting environment. Let us handle the technical aspects while you focus on creating amazing content and growing your online presence. Get started today and unlock the full potential of your WordPress website with our top-notch cloud hosting solutions.
We are available everyday to make sure your business is up
Your website will be backed up everyday. You will be able to restore the backup when needed.
You can host your website on asia, europe, usa data center.
Latest technology like ssd storage, high speed cpu, ram etc
You can create as many staging site as you want and sync the data with production with just few clicks.
Host as many website as you want. There are no limits with file numbers. 
Our CDN will load your static resources from external server and optimize your images.
You will get business email hosting with every web hosting subscription.
Frequently asked questions